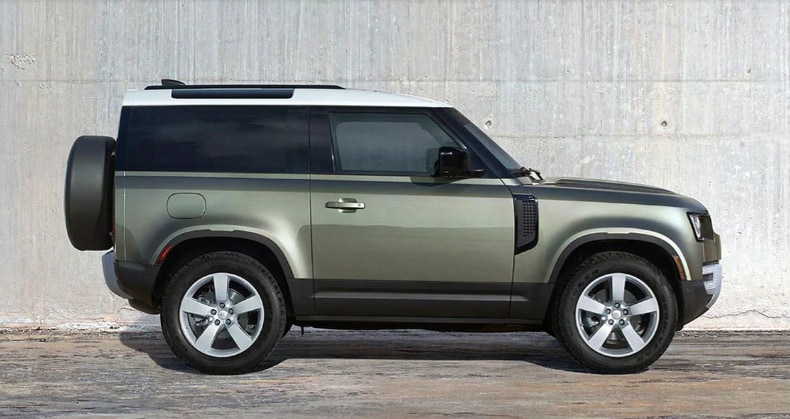 Designed like no other. Everything about the 2021 Land Rover Defender 90 2Dr exudes quiet confidence, from its purposeful stance to its reductive, sophisticated surfaces. With permanent AWD, two-speed transfer and unibody architecture, it's ready for your next adventure.
The exterior of the Land Rover Defender is without match. Its distinctive silhouette instantly demonstrates the vehicle's character. 
An interior with purpose. The cabin of the 2021 Defender 90 can be customized to suit your demands.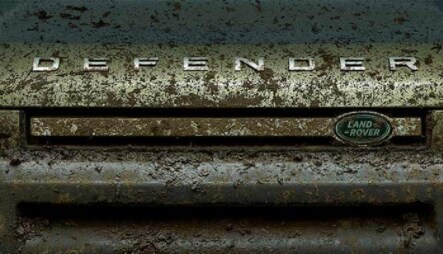 Featuring our toughest materials yet and tested to its very limits, the all new 2021 Land Rover Defender 90 2Dr has been designed for optimum durability.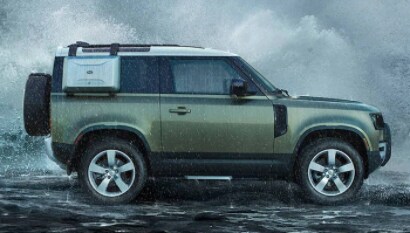 ADVENTURE PACK
Take your passions to new territories. Adventure Pack equips the LR Defender 90 to take you off the beaten track and into nature's playground.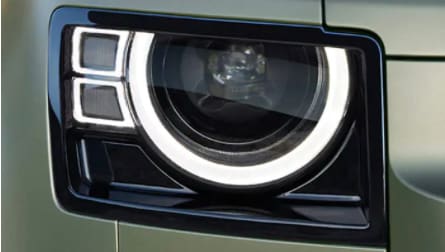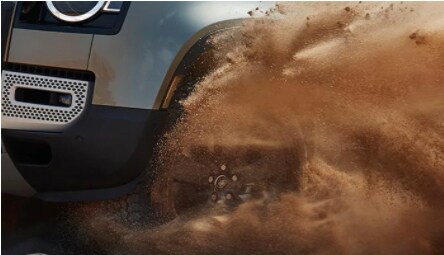 Capable by nature. The Defender 90 can handle many extreme terrains and confidently takes you from the urban jungle to shifting sands.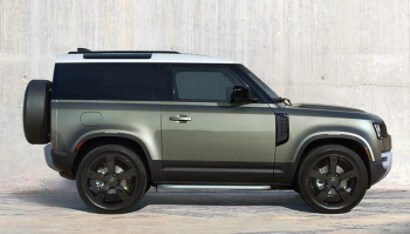 URBAN PACK
Conquer the concrete jungle. Urban Pack equips the 2021 LR Defender 90 to stand out in the suburbs with head‑turning style.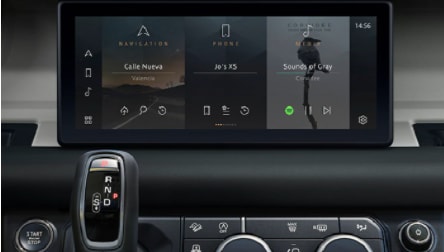 Hours
Monday

9:00AM - 8:00PM

Tuesday

9:00AM - 8:00PM

Wednesday

9:00AM - 8:00PM

Thursday

9:00AM - 8:00PM

Friday

9:00AM - 8:00PM

Saturday

9:00AM - 7:00PM

Sunday

12:00PM - 6:00PM
See All Department Hours
Dealership Hours
Monday

9:00AM - 8:00PM

Tuesday

9:00AM - 8:00PM

Wednesday

9:00AM - 8:00PM

Thursday

9:00AM - 8:00PM

Friday

9:00AM - 8:00PM

Saturday

9:00AM - 7:00PM

Sunday

12:00PM - 6:00PM
Service Dept. Hours
Monday

7:30AM - 7:00PM

Tuesday

7:30AM - 7:00PM

Wednesday

7:30AM - 7:00PM

Thursday

7:30AM - 7:00PM

Friday

7:30AM - 7:00PM

Saturday

8:00AM - 4:00PM

Sunday

10:00AM - 3:00PM